Partners

SAP
SAP SE is a German company that produces software for enterprises. The range of RAMAX International SAP-based solutions includes integrated systems for management of internal enterprise processes: accounting, trade, production, financial activity, staff management, inventory management, etc.
Celonis
Celonis is a German developer providing solutions and services for business. The company's key business is Process Mining, an innovative method for analyzing data and optimizing business processes for enterprises in any sector of the economy.
RAMAX International owns a Process Mining Center of Expertise – the only one of its kind in Russia – as well as competences in auditing business processes and implementing and supporting the Celonis-based Process Mining solution.


IBM
IBM is an American company, one of the largest global vendors supplying software and hardware. RAMAX International is a long-term partner of IBM and has Business Partner status. The companies cooperate in Big Data analytics and promote various solutions based on IBM PureData and IBM BigInsights for banks, as well as insurance, telecommunication, trading and logistics companies.

Hewlett-Packard
One of the largest American companies in information technology. It produces lines of printers, scanners, copiers, calculators, smartphones, servers, computers for office and home use, workstations, and network equipment, as well as providing IT business services.

Cisco
An American transnational company developing and selling network equipment intended primarily for large enterprises and telecommunications providers. It is one of the world's largest companies specializing in high technologies.
Red Hat
The world's leading provider of open source enterprise solutions using a community approach to deliver Linux, cloud, container and Kubernetes technologies. Specializes in solutions for standardizing environments, developing cloud applications, and integrating, automating, protecting and managing complex environments through support, training and consulting services.
SWISS
Swiss Aviation Software Ltd. (Swiss-AS), developer of AMOS, the world's most popular maintenance management system.




Microsoft
One of the largest transnational companies in the world, producing proprietary software for various kinds of computer equipment – personal computers, game consoles, PDAs, mobile phones and others. It is the developer of Windows, the most popular operating system.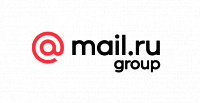 Mail.Ru Group
A technology corporation, one of the largest IT holdings in Russia. Since 1998 he has been creating and developing communication and entertainment Internet services. RAMAX Group is a strategic partner of Mail.Ru Group in the area of digitalization of the tax function - a tax monitoring system.

Yandex.Cloud
Yandex.Cloud is a public cloud platform that provides scalable infrastructure, data storage services, machine learning tools and development tools to corporations, medium-sized businesses and private developers.

Lufthansa Technik
Lufthansa Technik is a leading provider of maintenance, repair and overhaul (MRO) for civil aircraft, engines and components.

Innodata
A Russian developer of innovative software. Its technological stack includes areas such as Big Data management, predictive analytics, development using artificial intelligence and machine learning, corporate blockchain platforms and 3D visualization of business indicators. Innodata is a resident of Innopolis, the largest Russian technological cluster.

Lufthansa systems
Information technology service provider for the aviation industry.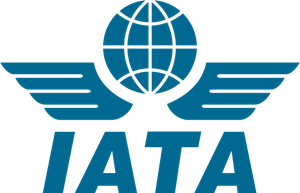 IATA
IATA is the International Air Transport Association that standardizes the work of the aviation industry according to the NDC standard. This is the New Distribution Capability, the new standard of XML protocol for the arrangement of aviation services. The Association acts as a coordinator and representative of the interests of the air transport industry in areas such as flight safety, flight operations, fare policy, technical maintenance, aviation security, and development of international standards.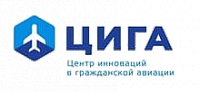 Civil Aviation Innovation Center
The Civil Aviation Innovation Center focuses on scientific research on issues related to pricing, flight profitability, airport and on-board passenger service, aircraft maintenance and other related tasks.
Check Point
Check Point Software Technologies Ltd. (NASDAQ: CHKP) is an IT security company. It develops software and hardware systems, including firewalls and solutions for organizing virtual private networks.
My office
MyOffice® represents a platform for collaborative document editing and file storage, a mail system, and a complete set of modern office applications for all popular desktop and mobile operating systems: Windows, starting with Windows XP, OS X, Linux, Android, iOS.
MDT "СIFRA"
"MDT" CIFRA "is a technology partner of RAMAX Group in the field of intelligent monitoring of sites and mobile applications, as well as IT infrastructure of clients.